100% Custom-Made
---
Get your replacement diplomas, transcripts, and certificates 100% custom-made to your specifications and delivered quickly by Dec 05 with Quick Diplomas.
Lightning Fast Delivery
---
Get your replacement diplomas and transcripts lightning-fast with our same-day digital copy option. Request your digital copy online and have it in your inbox by the end of the day!
We're Risk-Free! It's True!
---
Order your replacement diplomas and transcripts with confidence with our 100% risk-free guarantee. If you're not completely satisfied with our service, we'll refund your purchase - no questions asked!
High School
---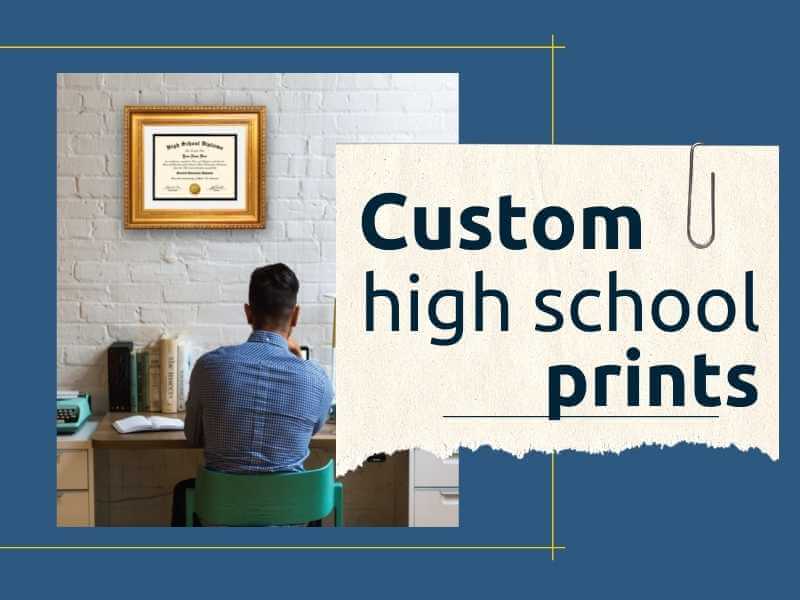 Quick Diplomas - Authentic-Like Replacement Diplomas & Certificates!
Custom Documents, Backup Copies, & Props
---
At Quick Diplomas, we specialize in creating authentic-like replacement diplomas, certificates, and transcripts. Our skilled designers use state-of-the-art equipment to match the layout, text, fonts, and format of real diplomas, ensuring that our products look and feel like the real thing. We offer a wide range of custom print services, including high school, GED, college, and university documents, as well as backup copies and props.
Our templates are inspired by actual documents and are true matches, guaranteeing that your replacement will be a close match to the original. We use high-quality paper to match the proper size and color of the original document, such as parchment paper or security paper. Ordering is easy - simply choose a product, fill out the order form, and we'll take care of the rest. We offer a variety of delivery options, including next-day and same-day copies.
If you have any questions or want to speak to someone from our team, please
message and chat
, or call us at 302-416-4001. We're available online 24/7 and our team is here to help M-F 9AM-5PM Eastern.